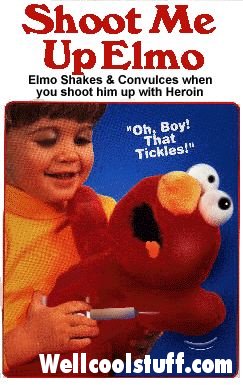 I want just about everything that they sell at Wellcoolstuff.com
Finally the cinematic reunion we've all been waiting for! Talk about star power!
What in the name of knitting is that?! It's either a winter weight Mexican wrestler mask or Gimp Gear for kids. Where are the yarn handcuffs and needlepoint ball gag?