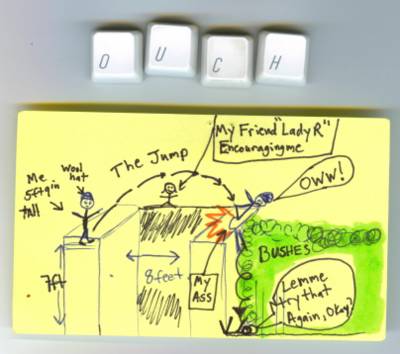 Now that I look more closely at the "blueprints" of the "incident" I realize that it was closer to five feet high and six feet across. However, in no way did that make the impact with the concrete any softer or the bruise on my tail bone (ass) less painful.

Kids don't try this at home and certainly don't try it while you are out on break from your grad school class entitled "Teaching Science to Elementary Students"
I just hope we've all learned something from this instructional demonstration.
Any Questions?